Daily Symptom Screening Tool: Staff & Students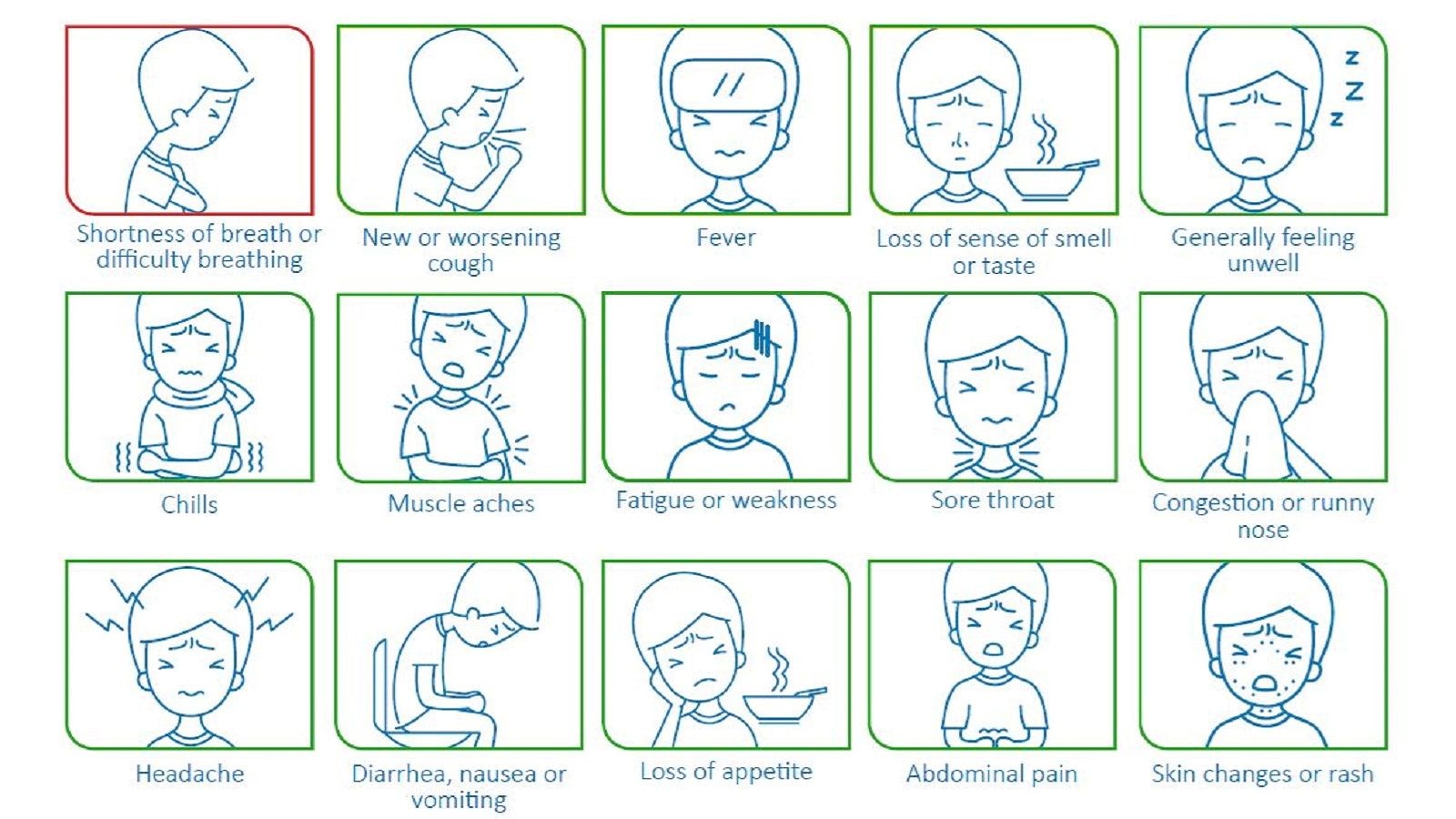 Staff and students must be screened for COVID-19 symptoms every day before going to school. The latest GNWT daily screening tool for staff and students can be found here (January 20, 2021).
If initial travel and contact screening questions do not apply, screen for the following new or worsening symptoms:
Shortness of breath or difficulty breathing
New or worsening cough
Fever
Loss of sense of smell or taste
Generally feeling unwell
Chills
Muscle aches
Fatigue or weakness
Sore throat
Congestion or runny nose
Headache
Diarrhea, nausea, or vomiting
Loss of appetite
Abdominal pain
Skin changes or rash
Thank you for your ongoing efforts to keep our schools and community safe. For more information about the territorial government's response to COVID-19, click here.