YK1 remembers enthusiastic leader Alfred Moses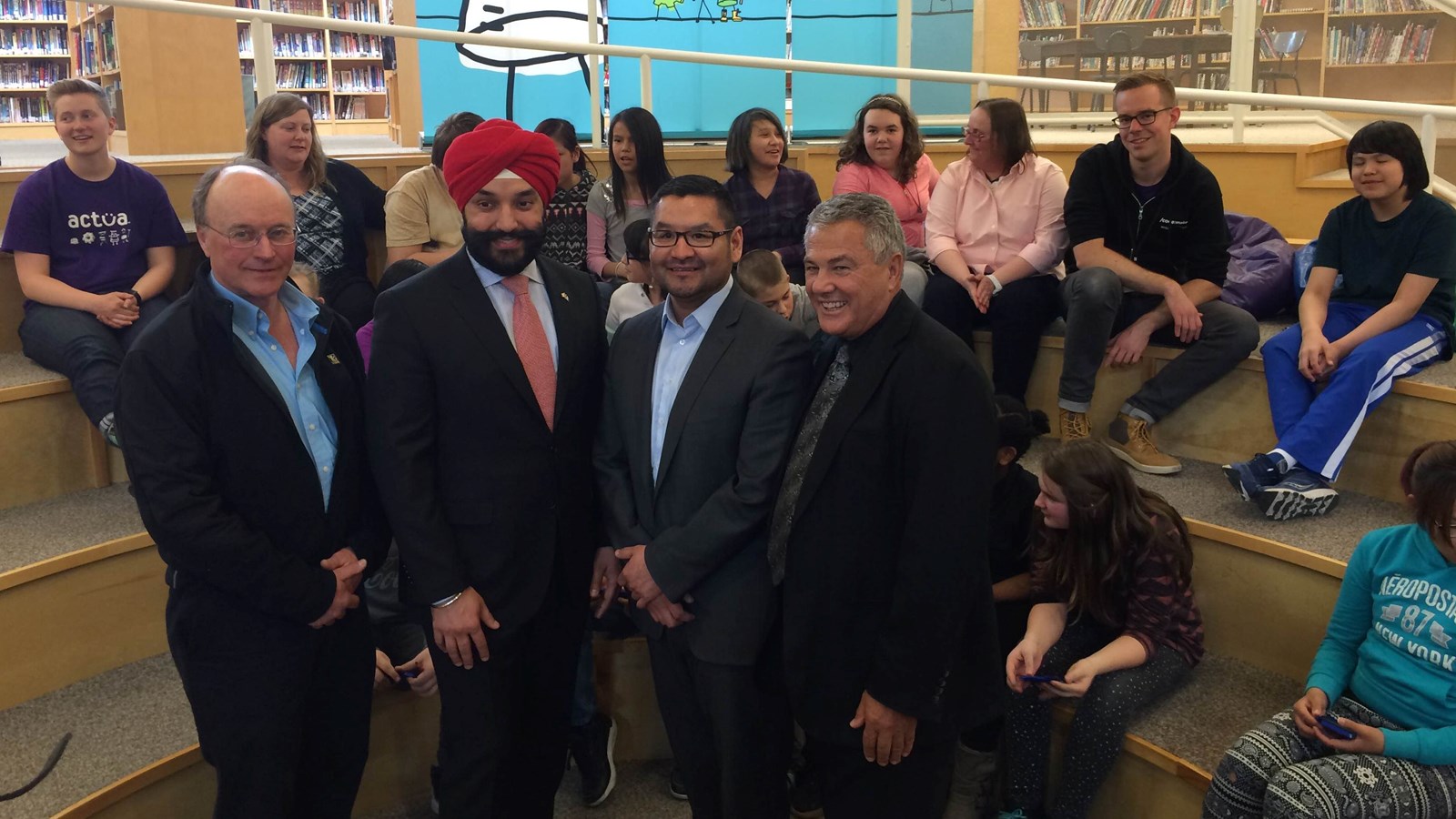 PICTURED: Alfred Moses, second from right in foreground, is pictured beside former YK1 Chairperson John Stephenson (left), former federal Minister of Innovation, Science, and Industry Navdeep Bains (second from left), and former YK1 Superintendent/ CEO Metro Huculak (right) at Mildred Hall School in April 2016.
Yellowknife Education District No. 1 (YK1) is saddened to hear of the sudden passing of Alfred Moses. YK1 and education bodies throughout the Northwest Territories worked closely with Mr. Moses during his time as the territory's education minister in the late 2010s. An MLA for the electoral district of Inuvik Boot Lake from 2011-2019, Mr. Moses was an enlightened, enthusiastic, and collaborative leader. His passing represents a great loss for the town of Inuvik, the Beaufort Delta region, and the territory as a whole.
As a cabinet minister from 2015-2019, Mr. Moses oversaw the successful implementation of junior kindergarten for the territory's youngest learners in 2017. As a former student of École Sir John Franklin High School, he remained in contact with some of his teachers over the years, including former Superintendent/ CEO Ed Lippert. While his portfolios may have changed over the years, Mr. Moses always advocated for students throughout the Northwest Territories.
Flags at YK1's District Office have been lowered to half-mast to acknowledge his passing. YK1 sends its heartfelt condolences to his friends and family near and far. He will be greatly missed.
Rest in peace, Alfred.