Reopening NWT Schools 2022-2023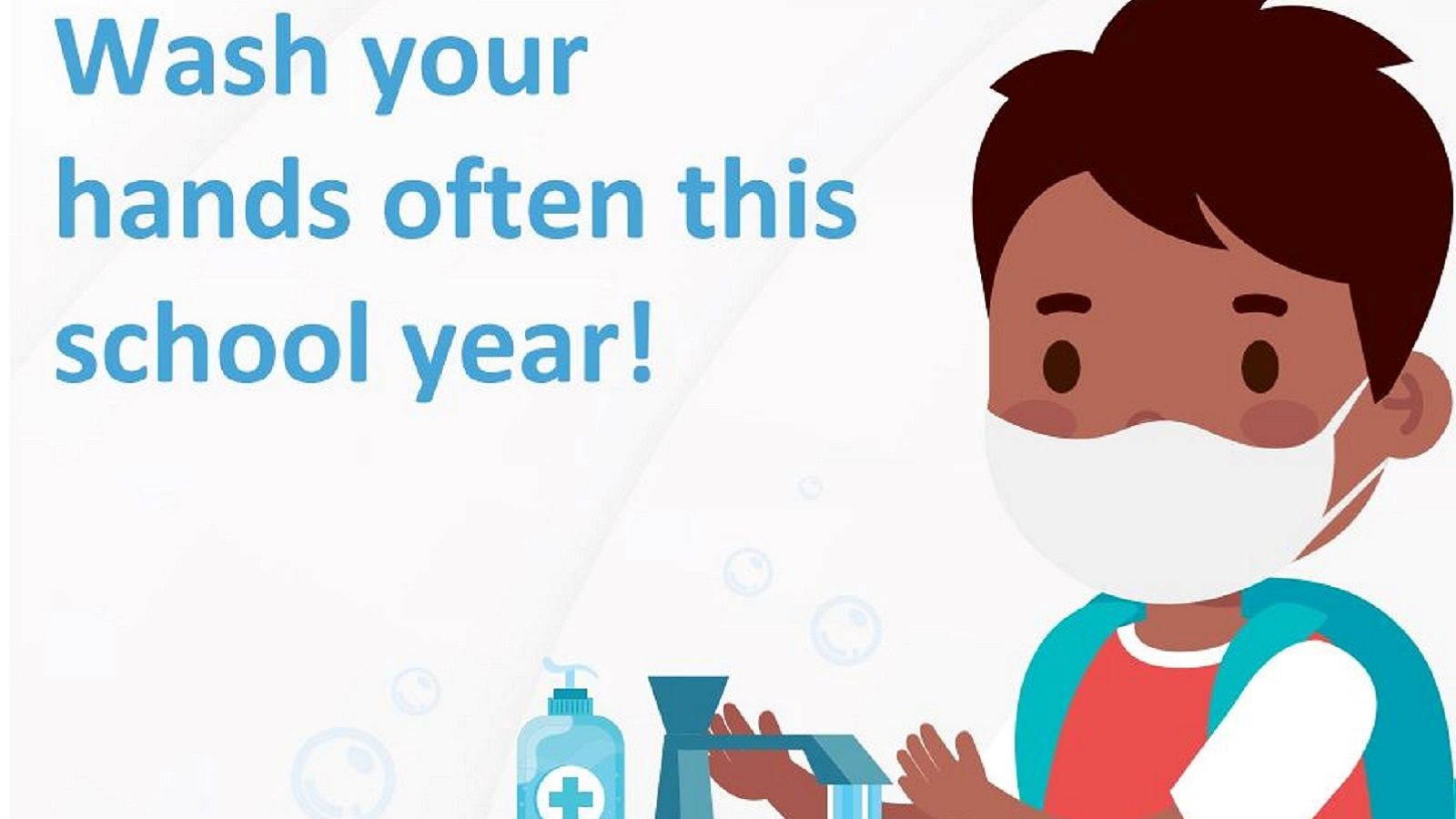 Healthy School Environments
Over the last two years, we've learned many lessons around how to limit the spread of illness, so let's keep Northwest Territories (NWT) schools safe! Since public health orders have been lifted across the territory, the Office of the Chief Public Health Officer (OCPHO) is providing general guidance to communities and schools related to COVID-19. These are not mandatory requirements.
This school year, the Department of Education, Culture and Employment (ECE) is encouraging everyone to do their part to keep classrooms safe. Here are some healthy habits that school staff, students, and families can follow:
Stay home if you're sick!
Wear a mask if you want to
Wash your hands often
Disinfect high-touch surfaces to prevent the spread of illness
Try not to share school supplies or food and drinks
Cover your mouth if you sneeze or cough
Give people space if they ask for it
During the 2022-23 school year, Northwest Territories education bodies will be prioritizing maintaining the health and safety of their students, staff, and communities. It will be at their discretion to implement any additional safety protocols in schools, such as wearing masks, classroom bubbling, restricting visitors and/or serving communal food. ECE encourages everyone to follow protocols at their school to ensure a healthy school environment!
----------
Des milieux scolaires en santé
Au cours des deux dernières années, nous avons tous appris comment limiter la propagation des maladies, alors continuons d'assurer la sécurité des écoles des Territoires du Nord-Ouest (TNO)! Les arrêtés de santé publique étant levés aux TNO, le Bureau de l'administrateur en chef de la santé publique (BACSP) fournit des suggestions globales aux collectivités, notamment aux écoles, quant aux mesures de santé publique liées à la COVID-19 qu'elles peuvent mettre en place. Ces mesures ne sont pas obligatoires.
Cette année scolaire, le ministère de l'Éducation, de la Culture et de la Formation (MÉCF) invite tout le monde à se serrer les coudes pour assurer la sécurité des salles de classe. Voici quelques habitudes saines que le personnel scolaire, les élèves et les familles peuvent suivre :
Restez à la maison si vous êtes malade!
Portez un masque si vous le voulez
Lavez-vous souvent les mains
Désinfectez les surfaces fréquemment touchées pour éviter la propagation des maladies
Évitez de partager les fournitures scolaires, la nourriture et les boissons
Donnez de l'espace aux gens s'ils le demandent
Au cours de l'année scolaire 2022-2023, les organismes scolaires ténois auront pour priorité de maintenir la santé et la sécurité de leurs élèves, de leur personnel et de leurs collectivités. C'est eux qui décideront, s'ils le souhaitent, de mettre en œuvre des protocoles de sécurité supplémentaires dans les écoles, comme le port du masque, les bulles-classes, ou des restrictions concernant les visites ou le service de nourriture commune. Le MÉCF encourage tout le monde à suivre les protocoles en place à l'école afin de contribuer à un milieu scolaire en santé!