Challenge Cup Update Jan 2021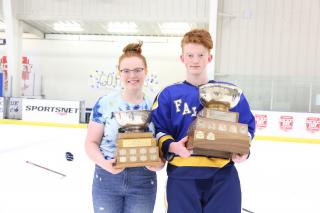 The respective coaching staffs from the two schools met in early January to discuss the viability of holding the Challenge Cup this year. The unique nature of the event presents some opportunities for spirit/community building, but it also creates a number of very real challenges.
The two schools have committed to spending the next couple of weeks drafting and scrutinizing some scenarios for holding a springtime game. This of course will involve our working with partners at the City of Yellowknife, Yellowknife Minor Hockey, and the Office of the Chief Public Health Officer.
The plan is to meet again in early February to make a decision on whether or not we will move ahead with something this year.