Skills Canada Scholarship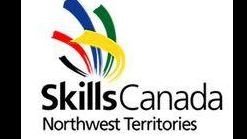 Skills Canada NWT is pleased to be offering three scholarships of $1500 each, as well as the Dusty Pidborochynski Memorial Scholarship for Welders, for students pursuing an education in trades, technology or apprenticeship. Eligible candidates must be residents of the NWT, be a registered apprentice and/or enrolled in a post-secondary institution in an area of study focused on one of the trade or technology competition categories of Skills Competences Canada or Skills Canada NWT.
Along with their application, candidates must provide the following supporting documents:
Most recent transcript
Proof of enrollment
Two letters of reference
Applications are now open, and can be completed here.
Application Deadline October 18, 2019
Successful candidates will be contacted directly by Skills Canada NWT, and will be announced at the Third Annual Dominion Diamond Blue Collar Gala. If you have any questions about Skills Canada NWT Scholarships or the application process please contact our office at (867) 873-8743 or info@skillscanadanwt.org
Skills Canada Northwest Territories
Promoting careers in trades and technology to Northern youth.