Minister's Award Recipients 2022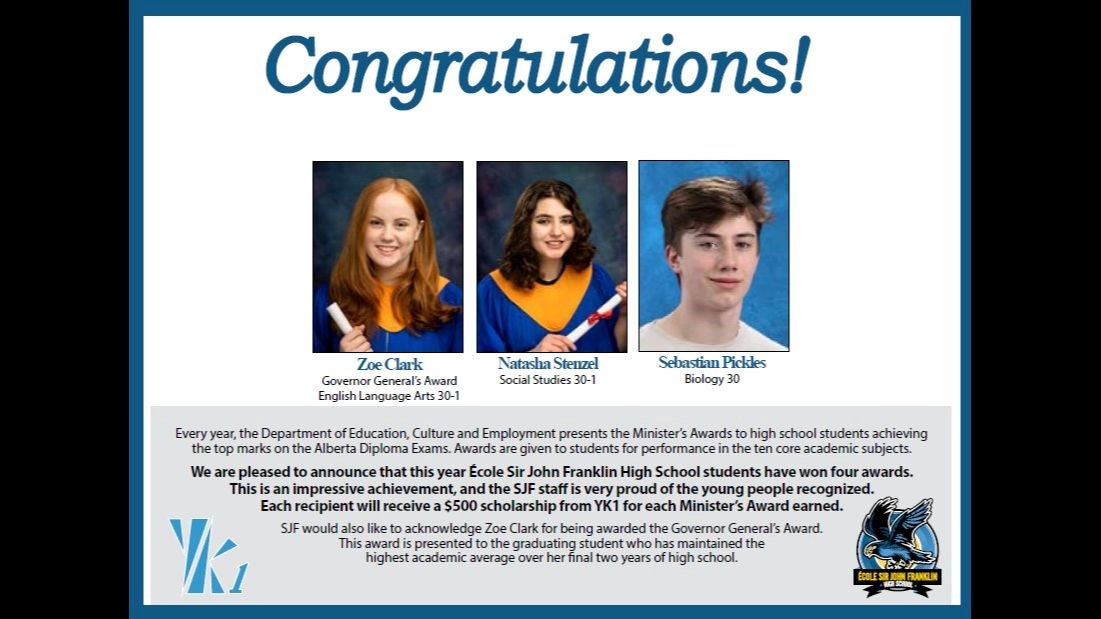 Every year, the Department of Education, Culture and Employment presents the Minister's Awards to high school students achieving
the top marks on the Alberta Diploma Exams. Awards are given to students for performance in the ten core academic subjects.
We are pleased to announce that this year École Sir John Franklin High School students have won four awards.
This is an impressive achievement, and the SJF staff is very proud of the young people recognized.
Each recipient will receive a $500 scholarship from YK1 for each Minister's Award earned.
SJF would also like to acknowledge Zoe Clark for being awarded the Governor General's Award.
This award is presented to the graduating student who has maintained the
highest academic average over her final two years of high school.
Congratulations!