Sr. National Debate Tournament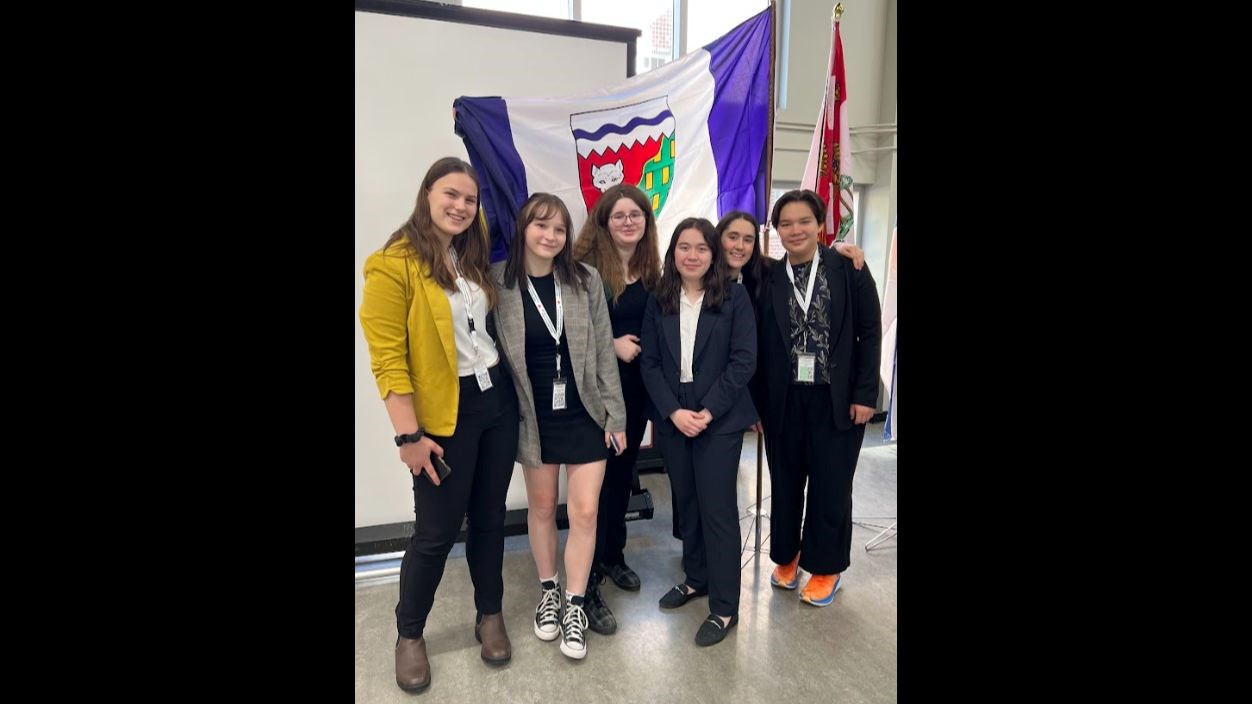 The SJF Debate Club sent 3 teams to represent the Northwest Territories at the 2023 Canadian Senior High School National Debate Championship, in Calgary this past weekend. Congratulations to Jillian French, Teresa Martin, Anya Smillie, Aubrey Sluggett, Penelope Berrub and Neve Mahon for their superb representation of our school and the North.
We are so grateful for the support from MACA's Youth Contribution Program, the Yellowknife Elks Lodge #314, and Dragon Toner Law.